Citi Personal Wealth Management helps you connect today's needs with tomorrow's aspirations.
Whether you're juggling day-to-day finances, planning your child's education or looking ahead to retirement, we can help you map out a financial strategy that's focused on what's most important to you.
You'll work with an experienced Citi Personal Wealth Management Financial Advisor who will help you reach your individual financial goals, while we coordinate with trusted Citibank colleagues in banking and lending to identify ways you can simplify your finances. At Citi Personal Wealth Management, we'll help you put the pieces of your financial future together in a way that makes sense for you.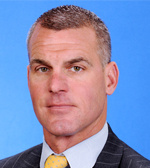 Phone:

1-212-787-3684


Fax:

1-347-394-0981


Email:
Address:

170 West 72nd Street
New York,
10023
As a Citi Personal Wealth Management Financial Advisor, my goal is to build strong relationships with my clients by earning their trust. I strive to make a difference in their financial lives by understanding their ever-changing priorities and making it easier for them to access Citi resources, benefits, rewards and services.
One way I help clients is by connecting them with other trusted Citibank professionals who can assist with a wide range of needs, such as savings, mortgage lending, and commercial banking. And by working with a Citigold Relationship Manager, I'm also able to introduce clients to Citibank's comprehensive banking products and services.
Throughout my career in finance, I have acquired the skills, knowledge and experience that now assists me in addressing my clients' complex needs with a high level of service.