Understanding Mortgage Points
Mortgage points — also called discount points — can seem confusing at first. We'll help you understand them better so you can decide if they make sense for you.
What are mortgage points?
You can pay for mortgage points in order to lower your mortgage interest rate. This is often referred to as "paying points to buy down your rate."
How do mortgage points work?
Depending on your mortgage type, each point you buy will cost around 1% of your loan amount. For example, if your loan is $250,000, paying 1 point would cost you $2,500. In return, your interest rate will be lowered by less than 1% — typically between .125% and .375%.
It's also worth keeping in mind that mortgages with points carry a lower interest rate but have higher closing costs since points are paid at closing.
Do mortgage points make sense for you?
You're more likely to benefit from paying points to buy down your mortgage rate if you plan on staying in your home for a while. That's because there's a break-even period — specifically, how long it takes to recover the cost of paying them.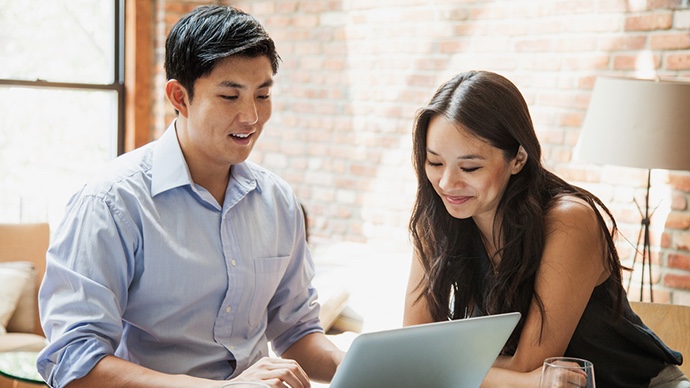 Did you know?
Mortgage points are considered prepaid interest, which could provide tax benefits. Consult a tax professional for guidance.
Find out when you'd break even:
Your savings start after:
years months
$
Payment required for points
$
Monthly payment with points
$
Monthly payment without points
<!- DDLValidation use numeric with comma e.g: n,nnn,nnn--->
What's the difference between lender credits and mortgage points?
Lender credits work differently than mortgage points. They're used to lower the closing costs of your mortgage in exchange for a higher interest rate.
This lets you postpone some of the initial costs of borrowing money until a later date. If you're using your savings for a down payment and don't want to pay more out-of-pocket at closing, you might find lender credits helpful.
Find the mortgage option that's right for you