Explore the Citi Mobile® App
With features designed just for you:
Simple navigation and menu options make it easy to locate account details.
Smart shortcuts take you directly to popular features.
Your bank and credit card accounts at your fingertips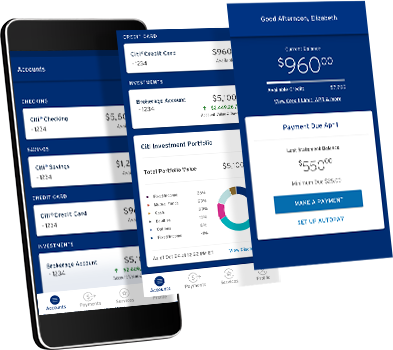 Or text 'APP17' to 692484 for a link to download the app.
Not registered for online banking? Get access today and start using the app.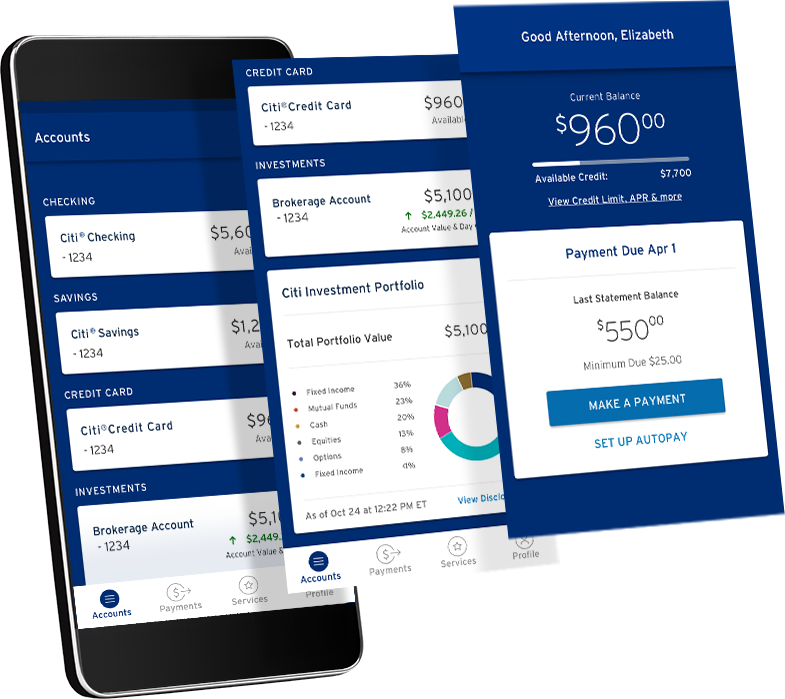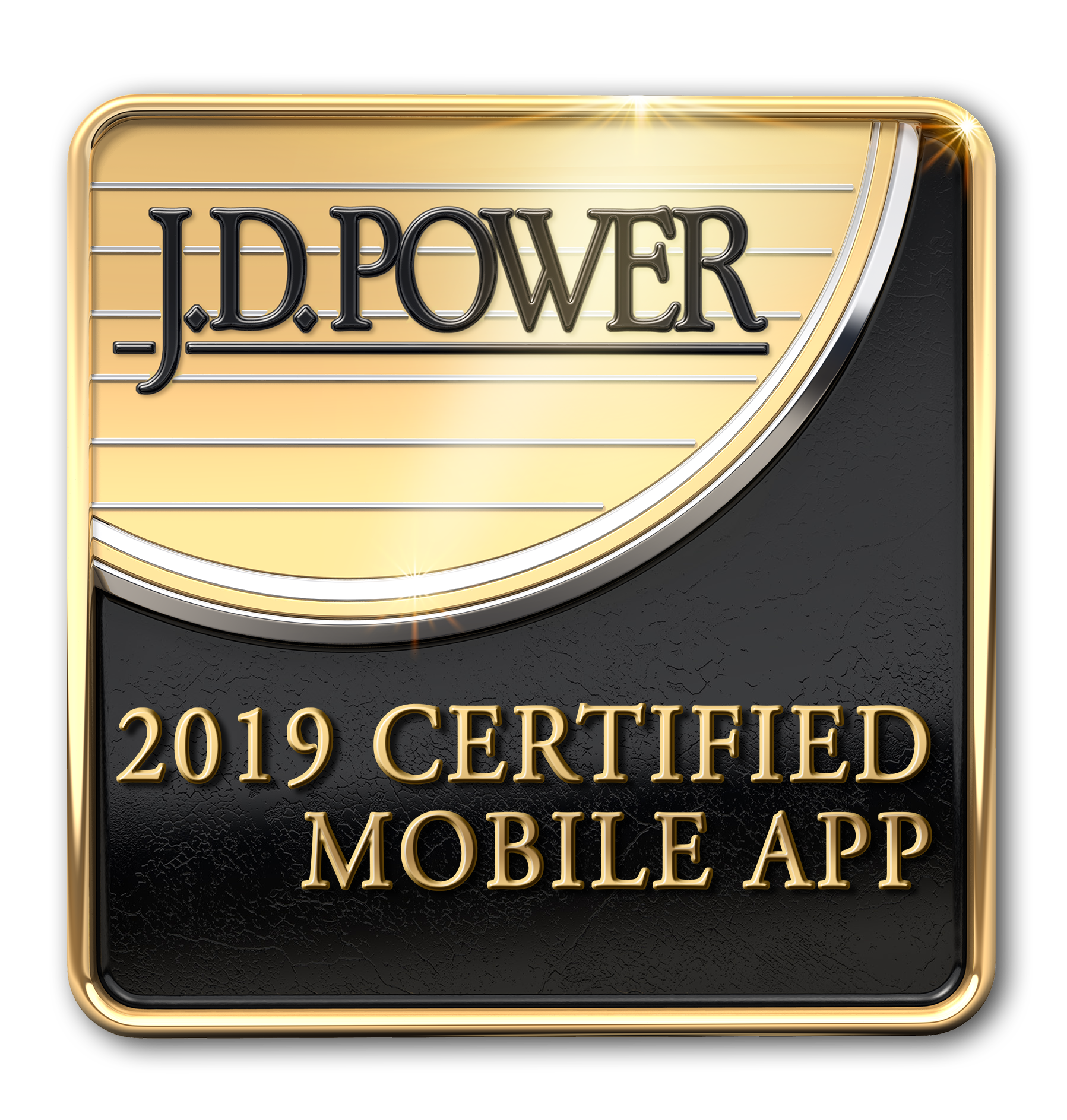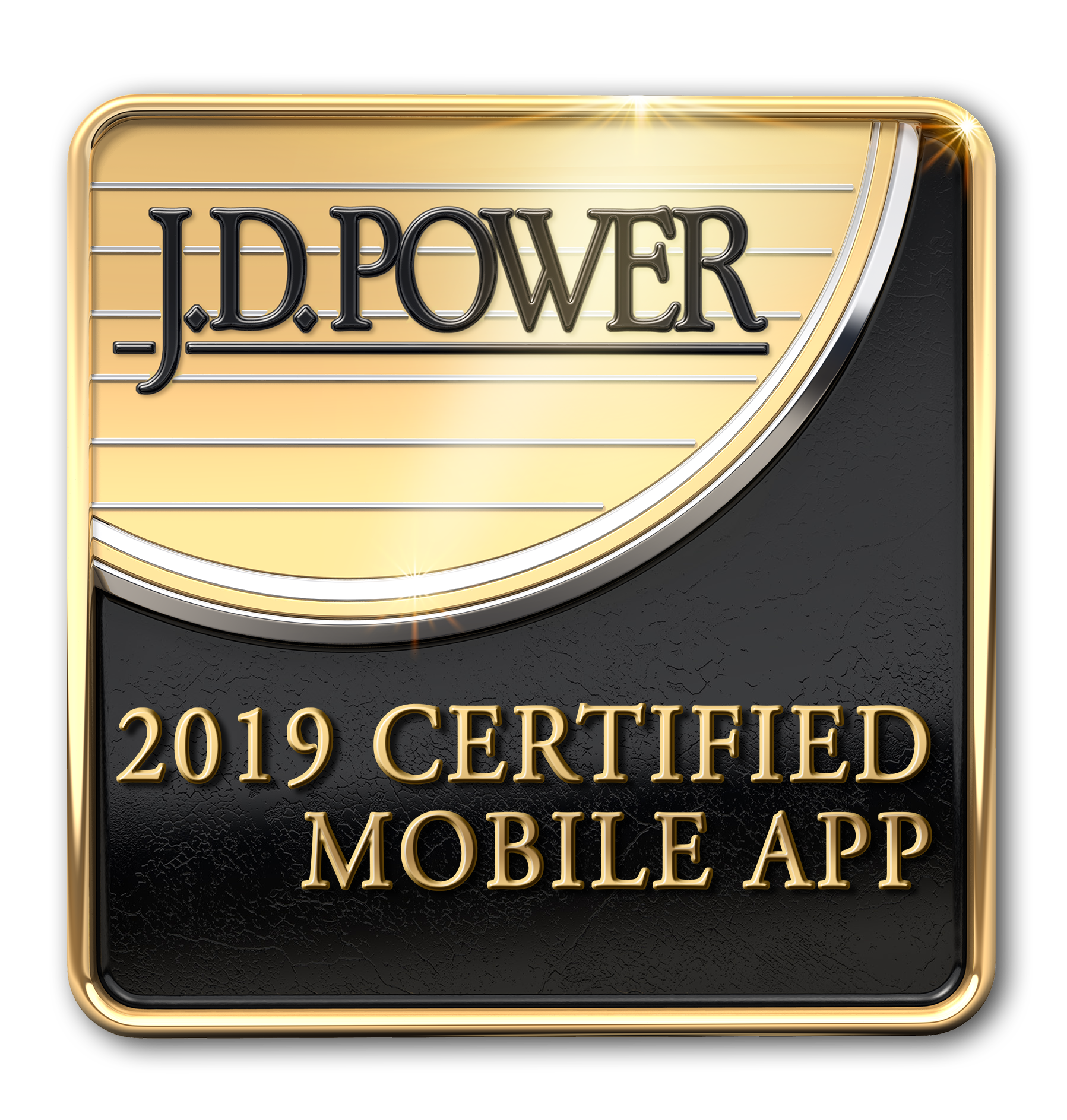 Citi's Mobile App has been certified by J.D. Power for providing customers with "An Outstanding Mobile Credit Card experience."*
Online banking
Whether on the road or in the comfort of your home, Citi® online banking means taking care of business without stepping into a branch.
Paperless Statements &
E-Communications
Simplify your life. Sign up for Paperless and we will deliver your statements and legal notices by electronic delivery onlygo to footnote eight8.
Learn More
Your Account Info - on the Go
Account alerts deliver convenient updates about your checking, savings and linked credit card accounts to your email address and/or text-enabled mobile device.
Receive alerts at up to two email addresses and two mobile phone numbers.
Easily manage your alert preferences - temporarily suspend alerts while traveling.
Sign on to Get Started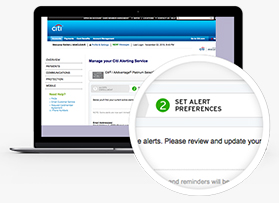 Less mail means less clutter
Access your bank and credit card transactions from almost anywhere.
You can also access up to 7 years of statements online.
Receive email alerts when your new statement is ready to view.
Instant online access to your account information 24/7.
Switch back to paper at any time via your Account Management page.
Sign on to Get Started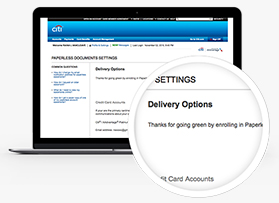 Linking Citi® Accounts
Simplify your financial life by managing your Citi® accounts in one place.
Learn More
Online Bill Payment
Make paying bills as painless as possible.
Learn More
Link your accounts, strengthen their power.
Linking your Citi accounts saves you time and lets you access your checking, savings, credit card, and investment accounts in one convenient place.
Linking means you can manage your Citi accounts with ease at citi.com with a single User ID and Password. You can also use your ATM /Debit Card to access your accounts at ATMs and via CitiPhone Banking.
Add, edit and delete payment sources for all linked credit card accounts at one time.
Real-time transfers and payments allow you to immediately transfer funds between linked accounts
Note: There are limits to the number of transfers you can make from savings and money market accounts during any statement period.
Sign on to Get Started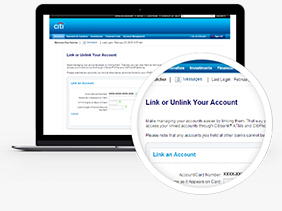 No stamps, no check-writing, no mailing, all you need is a checking account
Pay up to 12 of your payees at once, and schedule payments up to one year in advance.
Set up recurring payments for ongoing bills (such as rent), so you don't have to remember when they're due.
Use your ThankYou® Points toward your bill payments with Online Bill Pay With Points

go to footnote nine

.
With eBills, get electronic versions of your bills or statements from a variety of merchants delivered to you at Citi Online.
Bank hours a challenge? No problem. Pay at your convenience.
Get Started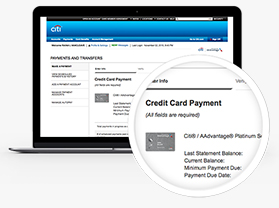 * J.D. Power 2019 Mobile App Certification Program℠ recognition is based on successful completion of an audit and exceeding a customer experience benchmark through a survey of recent servicing interactions. For more information, visit jdpower.com/awards
Important Information