What to Do After a Loved One Dies: 3 Important Steps to Follow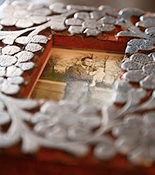 From Citi Personal Wealth Management
With death comes grief-and, as a result, it's easy to make mistakes and miss crucial details after the loss of a loved one. Here are some key items to keep in mind when it comes to death and finances.
Making arrangements
Maybe you know the deceased's wishes-or maybe this will mark the beginning of the paper chase. You might find funeral instructions in the deceased's will or letter of last instructions, or you may have to canvass family members to find out if anybody knows the deceased's wishes. When arranging the funeral, consider asking the funeral home for at least 10 certified copies of the death certificate, and possibly more if the deceased's financial situation was complex. These death certificates will come in handy as you settle the estate.
Chasing paper
With the funeral arranged, a slew of other questions will arise. Is there a will? Is there a safe-deposit box? What investments and bank accounts exist? Who is the insurance agent and what policies exist? Was the person receiving payments from Social Security, an employer's pension, the Veterans Administration or a reverse mortgage?
If a letter of last instructions was written before the person died, that will help. It should include a list of bank accounts, insurance policies, investments, real estate, mortgages and other debts. It should also give the location of important papers such as the will and any trust documents, as well as the names and phone numbers of an attorney, tax specialist, insurance agent and financial advisor.
If there is no letter of last instructions or other guide to the deceased's estate, you may have to search through drawers and filing cabinets, watch the mail, pore over old tax returns and, if you can get access, dig through any safe-deposit box contents. If you find a will, it should name an executor, the person who will do most of the heavy-lifting from here.
Settling affairs — people to contact
Are you in charge of settling the estate? Your goal is to wind down the deceased's financial affairs, figure out what he or she owns and what these assets are worth, pay off all debts and taxes, and then distribute any money that's left over to the appropriate heirs. To that end, here's a list of people you may need to contact:
Attorney. Keep in mind that you don't necessarily have to use the lawyer who drew up the will to settle the estate. Instead, ask about the lawyer's fee and experience-and look elsewhere if you have concerns. Assuming there is a will and perhaps a trust, the attorney you hire can walk you and the other survivors through these documents.
Accountant. If the deceased's finances are complicated, you may also need to hire an accountant. Even if the situation is relatively straightforward, you'll need a tax preparer to file final federal and state income-tax returns for the year in which the person died. Any taxes are due by the April deadline in the year after death. Surviving spouses can still file joint returns. Also, you may need to pay state and federal estate taxes, although surviving spouses likely won't owe any taxes on the money they inherit.
Financial advisor. If you are the surviving spouse, you may have been named as a beneficiary on any retirement accounts and as joint owner on any taxable accounts. It can be helpful to sit down with your Financial Advisor, review what you own and why, and discuss whether the portfolio, your insurance coverage and your estate plan are still appropriate.
Bank. You will want to see how the accounts are titled. If you and the deceased held checking and savings accounts jointly, you can make deposits and withdrawals immediately. If you are not named as a co-signer on any safe-deposit box, the box may have already been sealed by the bank, and may have to be opened in the presence of a representative of the state revenue department or by a court order. As you make decisions about the deceased's bank and other financial accounts, you may be asked not only for a death certificate, but also for the letters testamentary issued by the probate court that show you are the executor.
Insurance agent. Insurance companies don't pay benefits automatically. Instead, they must be notified of a policyholder's death. If you're working with an agent, a telephone call may be all that's needed. If not, you may need to notify the company in writing. Be sure to ask for any unpaid dividends.
Past or present employers. Ask about retirement plans, such as 401(k) or defined benefit plans. If the deceased was still working, you'll also need to see about a final paycheck, as well as any company-paid life insurance and other benefits.
Social Security Administration. Contact Social Security to stop payments to the deceased and to see if you're eligible for survivor benefits.
Veterans Administration. As with Social Security, you should halt the deceased's benefits-and see if you are eligible for benefits as the survivor.
This Communication is prepared by Citi Private Bank (CPB), a business of Citigroup, Citi). Not all products and services are provided by all affiliates or are available at all locations. CPB personnel are not research analysts, and the information in this Communication is not intended to constitute research, as that term is defined by applicable regulations.

to footnote reference 1

, which provides its clients access to a broad array of products and services available throughout Citigroup, its bank and non-bank affiliates worldwide (collectively,
The information provided here is solely for educational purposes. It is not an offer to buy or sell any of the securities, insurance products, investments, or other products named.
These strategies do not necessarily represent the experience of other clients, nor do they indicate future performance or success. Investment results may vary. The investment strategies presented are not appropriate for every investor.
Citigroup Inc., and its affiliates do not provide tax or legal advice. To the extent that this material or any attachment concerns tax matters, it is not intended to be used and cannot be used by a taxpayer for the purpose of avoiding penalties that may be imposed by law. Any such taxpayer should seek advice based on the taxpayer's particular circumstances from an independent tax advisor.
Since life insurance is medically underwritten, you should not cancel your current policy until your new policy is in force. A change to your current policy may incur charges, fees and costs. A new policy may require a medical exam. Your actual premiums may vary from any initial quotation you receive. Surrender charges may be imposed, and the period of time for which the surrender charges apply may increase with a new policy. You should consult with your own tax advisors regarding your potential tax liability on surrenders.
© Citigroup Inc. Citi Personal Wealth Management is a business of Citigroup Inc., which offers investment products through Citigroup Global Markets Inc. (CGMI), member SIPC . Insurance products are offered through Citigroup Life Agency LLC (CLA). In California, CLA does business as Citigroup Life Insurance Agency, LLC (license number 0G56746). Citibank, N.A., CGMI and CLA are affiliated companies under the common control of Citigroup Inc. Citi, Citi and Arc Design and other marks used herein are service marks of Citigroup Inc. or its affiliates, used and registered throughout the world. 3/17