From Joint Tenancy to Irrevocable Trusts: How Titling Could Protect Your Assets
From Citi Personal Wealth Management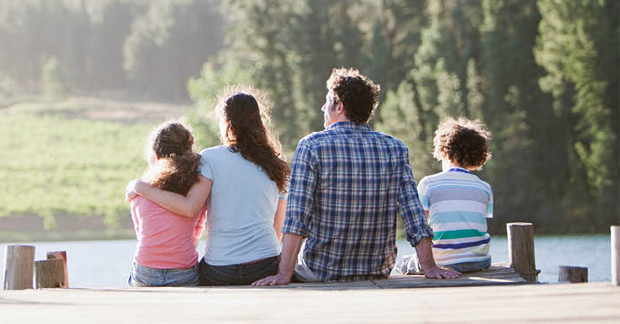 After his father and stepmother passed away, Bob W. watched his stepsister, as executor, suffer through probate. It took more than two years of paying lawyers, filling out and filing endless forms and affidavits, and otherwise jumping over baffling hurdles with the probate court system before it was all sorted out, he says, and by that time she was emotionally depleted. Hoping to avoid leaving his family with a similar headache, Bob made sure to review the titles of his home and everything else he owned. I got my house in order, so to speak, he says.
Whether it's a checking account or a cherished family home, titling an asset may assist in determining who owns and controls it during your life, after your death, or in the event of a divorce.
In certain circumstances, titling could prevent the confusion, costs, and delays associated with probate. Probate, which can tie up assets for stretches of time, leaves it to the courts to settle who owns what and how much everything is worth by way of sometimes extensive (and expensive) work by attorneys and appraisers.
Using the family home as an example, here are different ways titling can affect assets in a variety of circumstances:
Sole ownership
The house belongs to you alone, and you may sell or leave it upon your death to whomever you see fit, but the rules of probate will apply.
Joint tenants with the right of survivorship
You and someone else own the house together. (That someone else could be a spouse, but it could also be someone you're not related to.) When you die, the house automatically passes to the other co–owner, and that co–owner becomes the new owner. You cannot will away your share of joint tenancy, and there's no probate.
Tenancy by entirety
In some states, two spouses can own a home where each person owns an undivided interest in the property. Neither has complete control; each can only sell it with the other's permission. If one spouse dies, the entire property belongs to the survivor. There is no probate.
Tenancy in common
Two or more owners each control a share of the house. But after your death, your share of the house does not automatically pass to the other owners; instead, it goes to your beneficiary via the instructions written in your will. Tenancy in common property is subject to both court costs and probate.
Community property
While not an option for titling assets, community property is a way that some states treat marital property. The total value of a couple's property belongs to both parties. Each spouse has the right to will away their share to whomever they wish. In some jurisdictions, such as California, the state statute strictly mandates a 50/50 division. The process of transferring title to the surviving spouse is simple. If title is held as community property with right of survivorship, then when one spouse dies, the other will automatically own the community property. No probate will be necessary to make the transfer. A couple's debt is generally treated the same way. This may vary in different states, so it's best to verify the particulars of the state where you live. Overall, a court is in charge of determining what is an equitable or fair, rather than equal, division of the estate.
This type of treatment can be helpful for some property owners. For example, when Rhonda M. divorced in 2010, she was a resident of Texas, one of only nine community property states in the United States. (As of June 2016: Arizona, California, Idaho, Louisiana, Nevada, New Mexico, Washington, and Wisconsin are the others.) The house became one less point of contention in the divorce, she says. We had it appraised and split the value fairly. What a relief.
Revocable trust
If the house is owned by a revocable trust — also called a revocable living trust — the house will pass to the beneficiary. There is no probate. The grantor can, however, make amendments to the trust as he or she sees fit for as long as they are alive.
Consider Nancy M., who set up a revocable trust for her elderly parents. She says the trust made the most sense because it simplified the financial management of the estate. We put everything into a revocable family trust with me as trustee and my parents as beneficiaries, she says. Their assets are complex, and the revocable trust made it so much easier to keep everything organized because the assets are held in one place and we know they will stay in the family.
Revocable trusts, depending on your situation, may have advantages including avoiding probate costs and delays; keeping private the terms of the trust; and treating the home and other real estate in the trust normally until the death or disability of the trust creator. Stocks, bonds, bank accounts, cars, and other major assets can also be held in a revocable trust, and bought, sold, and financed normally. Keep in mind formal legal documents are needed to set up trusts, and there are ongoing costs to administer.
Irrevocable trust
If the house is owned by an irrevocable trust, the house will stay in the irrevocable trust, and the grantor cannot make amendments without the permission of the beneficiary. This type of trust can accomplish a variety of estate planning goals, including passing assets further down the family tree by skipping a generation. Note the beneficiaries cannot be changed without difficulty and expense. Keep in mind formal legal documents are needed to set up trusts, and there are ongoing costs to administer.
TOD/POD or beneficiary deeds
Transfer–on–death (TOD) is a designation that applies to securities, whereas pay–on–death (POD) applies to bank accounts. Both automatically shift control from one person to another — say, from a husband to a wife — without having to wait for probate. A beneficiary deed can make the transfer of the house work the same way so that the house will pass directly from one person to another, no probate required.
Asset titling is an important element of wealth transfer, regardless of how you decide to go about it. Keep in mind that the tax implications of raising the cost basis, or the asset;s original value, may not be as favorable with some forms of title ownership as compared to others. Clients should seek the independent counsel of both their legal and tax advisors regarding the most appropriate form of title ownership for their individual situation.
The Pros and Cons of Various Titling Options
Asset Title
Pros
Cons
Probate

Sole Ownership

The property belongs to you alone.

When the sole owner dies, any property held this way is subject to probate court costs and delays

YES

Joint Tenancy with Right of Survivorship

If one co-owner dies, the house automatically passes to the other.

You cannot will away your share of joint tenancy, which can be a pro or a con, depending on how you see it.

NO

Tenancy by Entirety

Two spouses own a home jointly. If one dies, the whole property belongs to the survivor without having to go through probate.

Neither has complete control; each can only sell with the other's permission.

NO

Tenancy in Common

Each tenant can sell or pass his or her interest via his or her will to whomever he or she wishes. Tenancy in common is especially popular in second marriages, as it allows each spouse to will his or her share to the children from a first marriage.

The remaining tenant in common could wind up co-owning property with a stranger. Also, a tenant in common can bring a partition lawsuit to force a property sale if the other co-owners are unwilling to sell. The court can then order the property sold, with the proceeds split among the co-owners according to their ownership shares.

NO

Revocable Trust

Assets held in a revocable trust — including stocks, bonds, bank accounts, and other major assets — can be bought, sold, and financed normally. If the trustor becomes incompetent, the named alternate trustor, such as a spouse or adult child, takes over management of the trust assets. When the trustor dies, the assets are distributed according to the trust's terms.

Unlike a will, which becomes part of the public probate file, the terms of a living trust remain private.

Court challenges of revocable living trusts are much less likely, whereas wills are challenged by disappointed relatives quite frequently.

There is a cost to create a living trust and to deed real property into the living trust.

NO

Irrevocable Trust

It's irrevocable. The grantor's wishes are permanent. The terms are private. Challenges or disputes can be very costly and time consuming.

Alterations to the trust require agreement by parties to the trust and then given court approval. A trust protector may be appointed in the trust to propose changes to the trustee, who then may make amendments within the authority he or she holds in the original agreement.

NO

TOD/POD
Beneficiary Deeds

These automatically shift control from one person to another without having to wait for probate.

The deeds are difficult to dispute. They may result in unequal amounts to various beneficiaries.

NO
This Communication is prepared by Citi Private Bank (CPB), a business of Citigroup, Citi). Not all products and services are provided by all affiliates or are available at all locations. CPB personnel are not research analysts, and the information in this Communication is not intended to constitute research, as that term is defined by applicable regulations.

to footnote reference 1

, which provides its clients access to a broad array of products and services available throughout Citigroup, its bank and non-bank affiliates worldwide (collectively,
The information provided here is solely for educational purposes. It is not an offer to buy or sell any of the securities, insurance products, investments, or other products named.
There is no guarantee that these strategies will succeed. This information is intended to illustrate available products and services. The scenarios presented in this article are intended to represent common scenarios and do not represent the experience of other clients, nor do they indicate future performance. The strategies presented are not appropriate for every investor. Individual clients should review with their Financial Advisors the terms and conditions and risks involved with specific products or services. Past performance is no guarantee of future results.
Citigroup, Inc. and its affiliates do not provide tax or legal advice. To the extent that this material or any attachment concerns tax matters, it is not intended to be used and cannot be used by a taxpayer for the purpose of avoiding penalties that may be imposed by law. Any such taxpayer should seek advice based on the taxpayer's particular circumstances from an independent tax advisor.
© Citigroup Inc. Citi Personal Wealth Management is a business of Citigroup Inc., which offers investment products through Citigroup Global Markets Inc. (CGMI), member SIPC. Insurance products offered through Citigroup Life Agency LLC (CLA). In California, CLA does business as Citigroup Life Insurance Agency, LLC (license number 0G56746). Citibank N.A., CGMI and CLA are affiliated companies under the common control of Citigroup Inc. Citi, Citi and Arc Design and other marks used herein are service marks of Citigroup Inc. or its affiliates, used and registered throughout the world. 02/17