Special Needs Trusts: Help for Disabled Family Members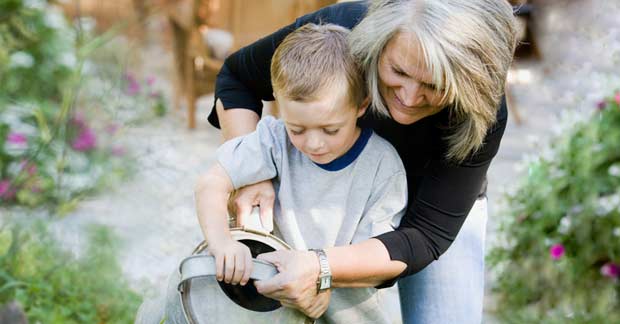 From Citi Personal Wealth Management
Families who have children or grandchildren with mental or physical disabilities face particular challenges if they want their children to be eligible for government financial assistance once they turn age 18. Working with an attorney to set up a special needs trust may help to solve that problem.
Key Financial Challenge. When adults apply for Social Security retirement benefits in their 60s, their income and assets are not counted when determining eligibility. But it's different with Social Security's Supplemental Security Income (SSI) program for the disabled. Because of means testing, a disabled SSI recipient must have little or no income or assets. Even giving money to a disabled person could make him or her ineligible for government financial assistance.
A Potential Strategy. A special needs trust, sometimes called a supplemental needs trust, can hold an unlimited amount of assets for a disabled person that aren't counted when qualifying for government benefits such as Social Security, Medicaid, vocational rehabilitation, subsidized housing or other benefits based on need.
Beneficiary/Life Insurance Considerations. Consider listing the special needs trust – not the disabled person – as the beneficiary for life insurance policies, annuities, Individual Retirement Accounts and other retirement plans. With life insurance, consider having more coverage than just replacing the breadwinner's income, to help make sure a disabled child can be cared for.
How to Implement. Consult your Legal/Tax advisor – the rules about trusts and their fees can be complex. An independent trustee should administer the trust, and any payments should be made directly to service providers and not to the disabled person or that person's family. The trust should have spendthrift provisions to protect its income and assets from claims of the disabled person's creditors. A special needs trust is generally irrevocable, although a carefully drafted trust document can include provisions for dissolution or termination under certain circumstances. A special needs trust can be created at any age.
This Communication is prepared by Citi Private Bank (CPB), a business of Citigroup, Citi). Not all products and services are provided by all affiliates or are available at all locations. CPB personnel are not research analysts, and the information in this Communication is not intended to constitute research, as that term is defined by applicable regulations.

to footnote reference 1

, which provides its clients access to a broad array of products and services available throughout Citigroup, its bank and non-bank affiliates worldwide (collectively,
The information set forth was obtained from sources believed to be reliable, but we do not guarantee its accuracy or completeness.
This document is made available for general guidance only. The information contained herein is not intended to be a comprehensive discussion of legal or tax advice of the strategies or concepts described herein. Interested clients should consult their tax and/or legal advisors. This document contains a summary of rules and planning techniques that are complex and subject to change.
Since life insurance is medically underwritten, you should not cancel your current policy until your new policy is in force. A change to your current policy may incur charges, fees and costs. A new policy may require a medical exam. Your actual premiums may vary from any initial quotation you receive. Surrender charges may be imposed, and the period of time for which the surrender charges apply may increase with a new policy. You should consult with your own tax advisors regarding your potential tax liability on surrenders.
Citigroup Inc. and its affiliates do not provide tax or legal advice. To the extent that this material or any attachment concerns tax matters, it is not intended to be used and cannot be used by a taxpayer for the purpose of avoiding penalties that may be imposed by law. Any such taxpayer should seek advice based on the taxpayer's particular circumstances from an independent tax advisor.
© Citigroup Inc. Citi Personal Wealth Management is a business of Citigroup Inc., which offers investment products through Citigroup Global Markets Inc. (CGMI), member SIPC. Insurance products are offered through Citigroup Life Agency LLC (CLA). In California, CLA does business as Citigroup Life Insurance Agency, LLC (license number 0G56746). CGMI, CLA and Citibank, N.A., are affiliated companies under the common control of Citigroup Inc. Citi, Citi and Arc Design and other marks used herein are service marks of Citigroup Inc. or its affiliates, used and registered throughout the world. 03/17