Ready to Roll? Explore Consolidating Old 401(k) Balances
From

Citi Personal Wealth Management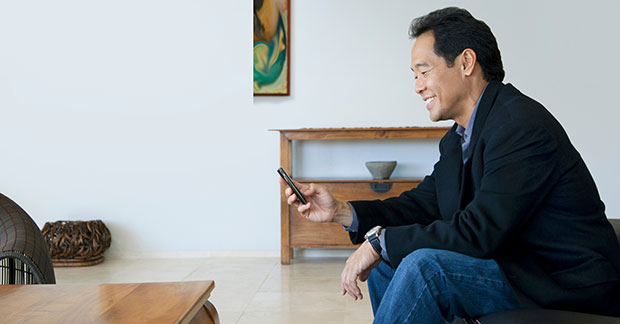 Take it or leave it? As we move from job to job, we often leave behind our 401(k) retirement plan balances. Although you may not have to move your retirement plan funds, you may want to.
Reasons to Consider Consolidating
Reasons you might want to consolidate old 401(k) and similar retirement plan accounts in a rollover Individual Retirement Account (IRA) may include:
More investment choices. The investments available in many 401(k) plans are relatively limited. By contrast, with a rollover IRA, you may have an array of investment choices, including not just a wider menu of mutual fund, stock and bond investments, but also certificates of deposit, exchange-traded funds and other investments.
Simplified Statements. By consolidating your old 401(k) balances in a rollover IRA, you will receive a single statement and this could make it easier to track your performance, asset allocation and total retirement savings.
Potentially lower costs. You may be able to reduce your annual investment expenses with a rollover IRA.
Accessibility to Roth IRAs. You could roll over your old 401(k) balances directly into a Roth IRA or, alternatively, move the money into a traditional IRA and then subsequently convert part or all of the money to a Roth IRA. Either option would trigger taxes on the taxable sum converted but, in return, you can enjoy potentially tax-free growth thereafter.
Easier distribution calculations. With your retirement accounts in one place, it could be easier to calculate the minimum distributions you're required to take starting at age 70½ for Traditional IRAs. (Roth IRAs do not require minimum distributions.)
Reasons to Consider Not Consolidating
Reasons to leave 401(k) balances with your old employer(s) may include:
Possible Penalty Free Withdrawals. If you're between 55 and 59½ and you leave your job, you may be able to make a penalty-free withdrawal from your old employer's 401(k). If the money has been transferred from the 401(k) to an IRA, you can't take advantage of this provision.
Potential for Lower Costs. You may want to compare the costs you incur in your former employer's 401(k) plan to the costs of a rollover IRA (traditional or Roth). Normally, employer plans offer a less expensive mutual fund share class and may have lower administrative fees than an IRA. The annual fee disclosure for your former employer's plan can provide you with expense information.
Creditor Protection. While both IRAs and 401(k) plans offer some protection from creditors - including lawsuits, the creditor protection enjoyed by 401(k) plans is greater.
Keep in mind that, in addition to leaving your 401(k) with your old employer or rolling it into an IRA, there are two other options: You might be able to move the money into your new employer's retirement plan—or you could cash out the plan balance. Be warned: Cashing out can be costly, because you will likely trigger both income taxes and tax penalties, depending on your age.
If You Decide Making a Move Is Right for You
If you decide to consolidate your old 401(k) balances in a rollover IRA, not following the rules could be very costly. For example, if your former employer mails you a check in your name with your 401(k) balance, it could trigger losses as a result of unnecessary taxes and penalties.
What would happen? You would receive a check for just 80 percent of the balance, with the other 20 percent withheld for taxes. You can reclaim that 20 percent on your next tax return, but only if you roll over 100 percent of your old 401(k) balance to an IRA within 60 days of receiving the distribution from your old employer. To do that, you'll need to find the extra 20 percent elsewhere, so you can roll over the full 100 percent. If you can't find the extra cash, the money not rolled over would be considered a taxable distribution—and you'll owe income taxes and possibly a 10 percent tax penalty.
To avoid this dilemma, try to arrange a direct rollover (also called a trustee-to-trustee transfer) from your 401(k) to your new IRA. You may need to get an IRA rollover form from your old employer. Also check with your new IRA provider—most likely a bank, brokerage firm or mutual fund company—to see what information they need to accept the rollover. You still might receive a check in the mail, but it should be made out to the IRA provider, not you.
Another item to keep in mind: If you hold company stock in your 401(k), you may be able to pull the stock out of the 401(k) and, when you later sell those shares, pay taxes on any appreciation at the long-term capital-gains rate. That rate is normally lower than the income-tax rate usually paid on retirement-account distributions.
The net unrealized appreciation tax strategy for company stock isn't right for everyone. For instance, it triggers an immediate income-tax bill, possibly including the 10 percent tax penalty, on the stock's cost basis. That tax bill may wipe out other tax benefits. Again, consider consulting a tax advisor on premature distributions if an exception doesn't apply.
In many cases, you are not required to act immediately upon switching jobs or retiring. The decision to transfer funds out of an employer's plan is irrevocable. Before making a decision, take time to assess factors such as your age, financial needs, personal situation, fees and expenses, investment options and services.
IRA Rollovers. Unlike employer retirement plans, IRAs have different rules on rollovers, including that you can only roll over one IRA distribution per year.
To learn more about rollovers, speak with one of our Citi Personal Wealth Management Financial Advisors.
The transfer, rollover and withdrawal of retirement assets in IRAs, 401ks and other types of qualified accounts are governed by specific rules and laws and may involve significant tax consequences and limitations. Before making any decisions regarding the disposition of your retirement accounts, please consult your tax advisor or accountant.
This Communication is prepared by Citi Private Bank (CPB), a business of Citigroup, Citi). Not all products and services are provided by all affiliates or are available at all locations. CPB personnel are not research analysts, and the information in this Communication is not intended to constitute research, as that term is defined by applicable regulations.

to footnote reference 1

, which provides its clients access to a broad array of products and services available throughout Citigroup, its bank and non-bank affiliates worldwide (collectively,
Citigroup Inc. and its affiliates do not provide tax or legal advice. To the extent that this material or any attachment concerns tax matters, it is not intended to be used and cannot be used by a taxpayer for the purpose of avoiding penalties that may be imposed by law. Any such taxpayer should seek advice based on the taxpayer's particular circumstances from an independent tax advisor.
The investment strategies presented are not appropriate or suitable for every investor, and there is no guarantee that these strategies will succeed. Each investor should review with their advisor the terms, conditions and risks involved with specific strategies. The appropriateness of a particular investment will depend upon an investor's individual circumstances and objectives. This information is intended to illustrate products and services available through Citigroup Global Markets Inc. The strategies do not necessarily represent the experience of other clients, nor do they indicate future performance. Investment results may vary. Past performance is not a guarantee of future results.
© Citigroup Inc. Citi Personal Wealth Management is a business of Citigroup Inc., which offers investment products through Citigroup Global Markets Inc. (CGMI), member SIPC. CGMI and Citibank, N.A. are affiliated companies under the common control of Citigroup Inc. Citi and Citi with Arc Design and other marks used herein are registered service marks of Citigroup Inc. or its affiliates, used and registered throughout the world. 3/17