Living Together: 3 Smart Financial Tips for Unmarried Couples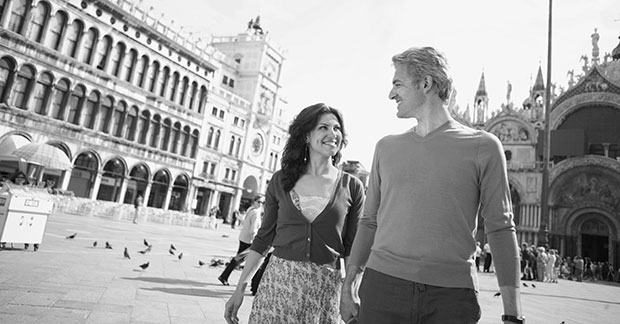 From Citi Personal Wealth Management
If you think the financial issues faced by married couples are complicated, try living together without getting married. More couples are doing just that. According to the U.S. Census Bureau, unmarried couples constituted 12% of heterosexual couples living together in 2010. That's a 25% increase since 2000.
Although there are cohabitation laws, unmarried couples usually have fewer laws than married people to protect their interests, including while they're living together, if they break up or when one partner dies. They can, however, meet most of these challenges with proper planning and some guidance from an attorney or Financial Advisor.
Keeping it separate
While married couples often open joint bank and investment accounts soon after the wedding, it may be best for unmarried couples to keep their finances separate, at least in the early stages of the relationship. This can help avoid disputes over property that could occur if the relationship doesn't last.
Separate accounts are probably even more important when it comes to managing your debts, especially credit cards. You and your partner may have very different views on using credit cards, running up balances and whether to pay the bills in full each month. Assuming that at least one of you has a good credit history, maintaining separate accounts could help keep that record intact.
While you may each have your own checking account, you might want a joint account that you both put money into for common expenses, such as rent, groceries and utilities.
Inking a deal
Because unmarried couples don't have many of the legal protections given to married people, you may want to build in some of those protections yourself. For instance, you might draft a cohabitation agreement, perhaps with the help of an attorney, which covers each partner's financial responsibilities and what would happen in case of a breakup or death.
Keep in mind that the enforceability of such an agreement, and the cohabitation laws that relate to unmarried couples, will vary from state to state. Among other things, the agreement might spell out:
• How common expenses such as rent, utilities and food will be shared. The split might be 50-50 or it could be based on each partner's income.
• How debts and assets, including investment accounts, will be divided in case of a breakup.
• Whether one partner will be expected to support the other financially (similar to alimony or maintenance) after a breakup. If so, how much would each monthly or annual payment be and how long would the payments last? If neither partner expects financial support, this should be specified in the agreement.
• How jointly owned items, such as a car or house, will be handled in the event of a breakup.
• Whether one partner will be able to stay in a shared home after a breakup. If the property has to be sold, how will each partner's share of any profit be determined?
Planning your estate
Because unmarried couples living together don't have the same legal standing as married couples, you also need to take special care with estate planning. For instance, if you buy a house or condo together, you'll need to decide how to title the property.
If the home is held as tenants in common, each partner's share of the property may pass to the next of kin when that partner dies, unless there is a will stating otherwise. If held as joint tenants with right of survivorship, the property should pass directly to the surviving partner, without going through probate.
You may also want your will, life insurance and retirement accounts to name your partner as beneficiary. In addition, you might consider a revocable living trust. Although assets placed in a living trust are still potentially subject to estate taxes, they avoid legal review by the probate court and go directly to the named beneficiaries.
In addition, you should consider how to handle end-of-life issues. For instance, you may want a durable power of attorney for health care, giving your partner the authority to make health-care decisions for you in case you can't make them yourself. To guide your partner, you should probably also get an advance health-care directive, also known as a living will, which states what type of medical treatment you want, or don't want, if you are too sick to direct your own care.
For unmarried couples, another key document is a durable power of attorney for financial matters. This document gives your partner the power to manage your financial affairs if you become incompetent or incapacitated.
This Communication is prepared by Citi Private Bank (CPB), a business of Citigroup, Citi). Not all products and services are provided by all affiliates or are available at all locations. CPB personnel are not research analysts, and the information in this Communication is not intended to constitute research, as that term is defined by applicable regulations.

to footnote reference 1

, which provides its clients access to a broad array of products and services available throughout Citigroup, its bank and non-bank affiliates worldwide (collectively,
The information provided here is for informational purposes only. It is not an offer to buy or sell any of the securities, insurance products, investments, or other products named.
There is no guarantee that these strategies will succeed. The strategies do not necessarily represent the experience of other clients, nor do they indicate future performance.
Citigroup Inc. and its affiliates do not provide tax or legal advice. To the extent that this material or any attachment concerns tax matters, it is not intended to be used and cannot be used by a taxpayer for the purpose of avoiding penalties that may be imposed by law. Any such taxpayer should seek advice based on the taxpayer's particular circumstances from an independent tax advisor.
© Citigroup Inc. Citi Personal Wealth Management is a business of Citigroup Inc., which offers investment products through Citigroup Global Markets Inc. (CGMI), member SIPC. Insurance products are offered through Citigroup Life Agency LLC (CLA). In California, CLA does business as Citigroup Life Insurance Agency, LLC (license number 0G56746). CGMI, CLA and Citibank, N.A. are affiliated companies under the common control of Citigroup Inc. Citi, Citi and Arc Design and other marks used herein are service marks of Citigroup Inc. or its affiliates, used and registered throughout the world. 3/17