Estate Planning: Why Having a Will Isn't Enough
Citi Personal Wealth Management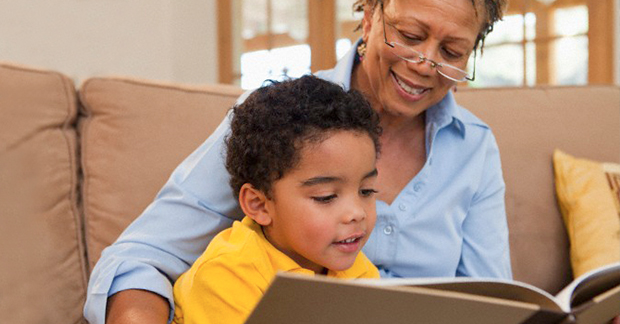 To many folks, estate planning means getting a will and reducing estate taxes — and that's a problem. Yes, everybody should have a will. Yes, federal and/orand or state estate taxes can pack a punch, so you may want to consult a qualified tax specialist or estate planning attorney.
But the reality is, what will happen to many of your assets doesn't hinge on what your will says. Meanwhile, most die with estates worth less than $5.49 million, which is below the current threshold for federal estate taxes. Some of these estates, however, may have been taxable at the state level. So what should you worry about? Here are a few things to bear in mind next time you visit your estate planning attorney.
Fleeing fees
With the 2017 federal estate tax exemption at $5.49 million for individuals and $10.98 million for couples, many families will not face federal estate taxes (although estate taxes at the state level could be an issue).
Instead, for most, the biggest expense associated with settling their estate is likely to be legal costs. To handle an estate, an attorney might levy an hourly fee or charge between 2% and 5% of the gross estate's value. Either way, the total fee will be driven largely by the difficulty of settling the estate.
That, in turn, could hinge partly on your state's probate process. Probate — the legal review of your will that occurs after your death — can be remarkably easy in some states and horribly complicated in others. The total legal tab, however, will also depend on how well organized your estate is. If your affairs are a mess, the legal bill may be larger. If you don't let your heirs know what to expect and they end up contesting your will, the bill can be larger still.
Sound grim? Some people try sidestepping the issue, by not drawing up a will. But that can be even worse. If you die "intestate" — which means state law determines how your assets are divvied up — your wealth may not pass to your intended heirs in the manner you would have wanted.
Titling assets
Clearly, having a will is important. Yet your will only governs assets that pass through probate — and many assets pass outside the probate process. For instance, if you and your spouse own a home jointly with right of survivorship, the house will go directly to the surviving spouse. Similarly, your retirement accounts, life insurance and any assets left in a trust will pass directly to the named beneficiaries.
Keep in mind that avoiding probate doesn't mean you avoid estate taxes. Nonetheless, given that probate is costly and cumbersome in some states, your lawyer might suggest putting assets in a living trust, thus bypassing the probate process. However, keep in mind that there can be costs and expenses associated with trusts. Using a living trust may be useful if you have property in another state, so your estate doesn't go through probate in two states.
As you get your affairs in order, consider drawing up a letter of instructions that describes the funeral you want, offers an overview of your assets, tells where key documents are located and details who should get your personal effects. Often, the biggest family fights aren't over the most valuable assets, but over those with the greatest sentimental value. One warning: A letter of instructions shouldn't be considered a substitute for a will.
Also consider drawing up a living will, a health-care power of attorney and a durable power of attorney. Also called an advanced health care directive, a living will specifies your wishes concerning life-prolonging medical procedures. A healthcare power of attorney names somebody to make medical decisions on your behalf, and a durable power of attorney appoints somebody to make financial decisions for you should you become incapacitated.
Presenting presents
Even if you aren't super-wealthy, you may have family members or charities you would like to help. To that end, consider making gifts during your lifetime. This is possibly the cheapest and most overlooked estate-planning technique. In 2017, you are allowed to give up to $14,000 to another person without worrying about the federal gift tax.
To be sure, you shouldn't give away that sort of sum if you think you'll need the money for your own retirement. But if you can afford to make annual gifts, you will shrink your estate, which may help you if your estate turns out to be taxable. By making gifts while you're still alive, you will also get to see your kids enjoy the money. Meanwhile, if you give assets to charity, you can likely take an immediate tax deduction.
Enriching heirs
In addition to making financial gifts, you can bequeath assets to your heirs, including IRAs.
With an inherited Roth IRA, your beneficiaries will be required to draw down over their lifetime (unless you leave your Roth to your spouse, in which case there are no required minimum distributions). Still, if they are careful, they could squeeze years of tax-free growth out of the account.
With an inherited traditional IRA, withdrawals will be taxed as ordinary income, unlike the tax-free withdrawals from a Roth. But if your heirs are modest with their annual withdrawals, they could tease years of extra tax-deferred growth from the inherited IRA. For further information, consult a tax professional.
If you're retired and still have a life insurance policy, you could also consider keeping the policy and in effect naming your heirs as beneficiaries. Life-insurance proceeds payable to a named beneficiary are usually exempt from income taxes.
Finally, if your regular taxable account includes stocks or mutual funds with big unrealized capital gains, you might also consider holding on to these investments and bequeath them to your heirs. When you die, the cost basis of these stocks and stock funds may be stepped up to the current market value, thus eliminating the embedded capital-gains tax bill. Speak with your Financial Advisor or your estate planning attorney about the risks involved.
This Communication is prepared by Citi Private Bank (CPB), a business of Citigroup, Citi). Not all products and services are provided by all affiliates or are available at all locations. CPB personnel are not research analysts, and the information in this Communication is not intended to constitute research, as that term is defined by applicable regulations.

to footnote reference 1

, which provides its clients access to a broad array of products and services available throughout Citigroup, its bank and non-bank affiliates worldwide (collectively,
The information provided here is solely for informational purposes. It is not an offer to buy or sell any of the securities, insurance products, investments, or other products named.
Citigroup Inc. and its affiliates do not provide tax or legal advice. To the extent that this material or any attachment concerns tax matters, it is not intended to be used and cannot be used by a taxpayer for the purpose of avoiding penalties that may be imposed by law. Any such taxpayer should seek advice based on the taxpayer's particular circumstances from an independent tax advisor.
There is no guarantee that these strategies will succeed. The strategies do not necessarily represent the experience of other clients, nor do they indicate future performance. Investment results may vary. The investment strategies presented are not appropriate for every investor.
Past performance is no guarantee of future results.
The information set forth was obtained from sources believed to be reliable, but we do not guarantee its accuracy or completeness.
© Citigroup Inc. Citi Personal Wealth Management is a business of Citigroup Inc., which offers investment products through Citigroup Global Markets Inc. (CGMI), member SIPC. Insurance is offered through Citigroup Life Agency LLC (CLA). In California, CLA does business as Citigroup Life Insurance Agency, LLC (license number 0G56746). CGMI, CLA and Citibank, N.A. are affiliated companies under the common control of Citigroup Inc. Citi, Citi and Arc Design and other marks used herein are service marks of Citigroup Inc. or its affiliates, used and registered throughout the world. 3/17