Mortgage Opportunities for International Buyers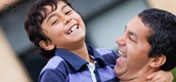 Now is the time to buy
Low home prices, low interest rates and a range of mortgage options are just a few reasons to let Citibank handle your mortgage. Combine those with our ability to recognize the unique financial needs of international clients, and it's an ideal situation.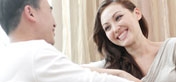 Why Citibank?
Whether you want to finance a second home, vacation home or investment property, we can help find the right solution for your individual situation.
Citibank's global footprint spans 160 countries with more than 200 million clients
Specialized process designed for international buyers
Competitive mortgage rates and options including fixed and adjustable rate loans with a variety of terms
Home loans up to $2 million
Loan amounts up to 70% of your home value
Contact us at global.client@citi.com or visit a branch for more information or to apply for a loan.
If you are a real estate agent looking to build your global business, we can provide information about financing for your international clients. Also keep these tips in mind:
Start with what you know. Focus on the cultures, languages and countries most familiar to you
Do your research. Size the opportunity for your area by attending workshops on international products, taxes and residency status.
Create a network. Build partnerships with professionals successful in areas such as finance, international law, global business and translation.
To learn more, email us at global.client@citi.com.
You are viewing Rates and Terms & Conditions applicable to a state other than where you live. These Rates and Terms & Conditions may differ from those applicable to your state of residence and will not apply to new accounts you open online. When you open your new account online, Rates and Terms & Conditions will be determined by your state of residence.
Select Continue to proceed or choose Cancel to modify your selection.