Citi Personal Wealth Management helps you connect today's needs with tomorrow's aspirations.
Whether you're juggling day-to-day finances, planning your child's education or looking ahead to retirement, we can help you map out a financial strategy that's focused on what's most important to you.
You'll work with an experienced Citi Personal Wealth Management Financial Advisor who will help you reach your individual financial goals, while we coordinate with trusted Citibank colleagues in banking and lending to identify ways you can simplify your finances. At Citi Personal Wealth Management, we'll help you put the pieces of your financial future together in a way that makes sense for you.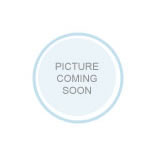 Phone:

1-408-956-8338


Email:
Address:

5 North Milpitas Boulevard,

Milpitas,
95035