My financial needs are truly global.And sometimes I have questions. Thankfully, my financial professional is my single point of contact to have access to global financial strategies.

Hong Kong 4:25 PM

I like to read research reports on emerging
markets before taking financial decisionsAnd I can always turn to my financial professional for personalized service.

SÃo Paulo 4:25 PM

I hold deposits in Euros and US dollars As a Citi International Personal Banking customer, I can hold deposits in multiple currencies, allowing me to consolidate my deposits under the same banking relationship.

Sydney 10:15 AM

My Citigold relationship comes with advantages. I get to enjoy all kinds of exclusive benefits, like the services of a dedicated financial professional.

London 11:37 AM
Investing Globally
At Citi International Personal Banking, we make available to you the tools and information you need to make informed decisions.
Personalized Service
A Citi relationship with the International Personal bank gives you access to wealth management services from financial professionals who can help you address your personal financial strategy. You can have access to a multilingual dedicated financial professional team who can work with you to help devise a plan to manage your wealth.
Or if you prefer, you can manage your account via internet and mobile banking from anywhere in the world.
Multi-Currency Capabilities
As an International Personal Banking client at Citi you can hold your assets in multiple currencies, which allows you to consolidate them under the same financial relationship.
Citigold International Advantage
If you have or start a Citigold relationship, you can enjoy the services of a dedicated financial professional in select countries, who can easily connect you to specialists in mortgage, loans, business banking and other areas of finance. No matter your financial goals, your financial professional is here to assist you.
Market Analysis
Understanding financial markets is an important part of managing your wealth. International Personal Banking can help you keep up-to-date with our periodic market analysis.Our expertise spans continents and sectors, and sharing it can help your portfolio growth potential.
Our periodic publications keep you up to date with the markets and with expert opinion and trends about global economic analysis. We help you become better informed.
Booking Center Locations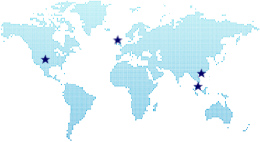 To learn more about International Personal Banking, select a location:

Hong Kong
Singapore
United Kingdom
United States
INVESTMENT PRODUCTS: NOT INSURED BY ANY GOVERNMENT AGENCY • NOT
BANK GUARANTEED • MAY LOSE VALUE